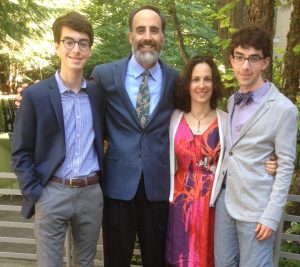 A History of Service in Highland Park
A third generation Highland Park resident, Kim lives here with her husband, Ken, and their two sons. Deeply involved in our community, Kim has served on City Council since 2013.
As a Councilwoman, Kim has worked to make sure that we are spending our money efficiently and effectively, improve transparency, invest in infrastructure, implement sustainable policies to benefit our residents, make our streets safer for pedestrians, and make Highland Park a more attractive place for business and culture. She knows how to deal with tough issues in a practical way to meet the needs of Highland Park residents.

A Strong Community Advocate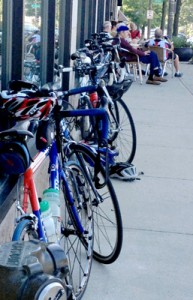 Kim works tirelessly and strategically to solve problems in an educated, focused and practical manner.
Beginning in 2008, Kim led the advocacy efforts that resulted in passage of Highland Park's Complete Streets Policy and Bike-Walk 2030 Plan. Complete streets play an important role in livable communities, where all people – regardless of age, ability or mode of transportation – feel safe and welcome on the roadways.
Her work with North Shore School District 112 identified healthy alternatives for maintaining school grounds leading to the District's adoption of natural lawn care.
A strong believer in community participation and the democratic process, Kim listens carefully to our views as she prepares to make thoughtful decisions that meet the community's needs and preserve its values.

Education
Kim's educational background includes:
Master of Public Policy, University of Michigan
Master of Science, University of Michigan
Bachelor of Arts, Middlebury College
Kim's Public Policy degree and experience working with local and state officials to develop policies and laws that improve our lives, our health and the environment make her uniquely qualified to serve on City Council.

Professional Experience
Two decades of professional experience in non-profit management have helped Kim understand efficiency and how to move people in support of worthwhile goals. Serving on the National Advisory Board of the Union of Concerned Scientists since 2005, Kim has learned to examine issues objectively and solve problems collaboratively.
Kim's professional experience includes:
Safer Pest Control Project
Great Lakes Protection Fund
Environmental Law and Policy Center
Alliance for the Great Lakes
Museum of Science and Industry
Union of Concerned Scientists
MacArthur Foundation