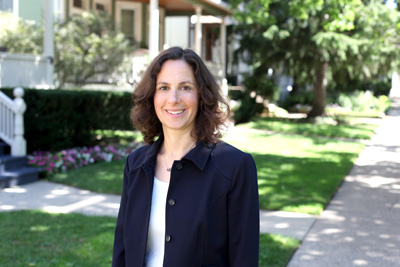 Kim has a proven track record of leadership in our community. Prior to her election to City Council in 2013, she served on the Highland Park Transportation Commission, Advisory Committees of  North Shore School District 112 and the Park District of Highland Park, and the Boards of Directors of Highland Park Community Nursery School and Day Care and the Active Transportation Alliance.
In addition, Kim has over 20 years of non-profit management and environmental experience. She currently serves on the National Advisory Board of the Union of Concerned Scientists and on the Board of Directors of Community Partners for Affordable Housing. Kim graduated from Middlebury College and received Masters degrees in Population Planning and Public Policy from the University of Michigan. A third generation Highland Park resident, Kim loves being an involved member of the community. She lives in Highland Park with her husband and children.
Any communication via this site is the personal opinion of Councilwoman Kim Stone and is not necessarily the stated opinion of the City.